Aandacht voor kwetsbare voeten.
Als je aan reuma, diabetes of kanker lijdt, heeft je lichaam extra aandacht nodig. Je voeten ook.
Reuma
Zo'n tweederde deel van alle reumapatiënten krijgt voetproblemen. De vorm van de voet kan veranderen en er kunnen vergroeiingen ontstaan. Het gevolg: meer eeltvorming, likdoorns, nagelproblemen of klachten aan de knie, heup of rug.
Wij kunnen helpen met podotherapeutische zolen, teenortheses en schoenadvies.
Diabetes
Door diabetes mellitus kunnen bloedvaten en zenuwen beschadigd raken. Dat zorgt voor een slechte doorbloeding. Ook neemt het gevoel af en merk je niet dat je een wondje – wat vaak ontstaat door een drukplek – hebt. Het wondje kan gaan ontsteken en een zweer (ulcus) worden. Dat kan zelfs leiden tot amputatie.
De behandeling van de 'diabetische voet' is vooral gericht op preventie, want we willen voorkomen dat problemen ontstaan. Ook behandelen we wonden.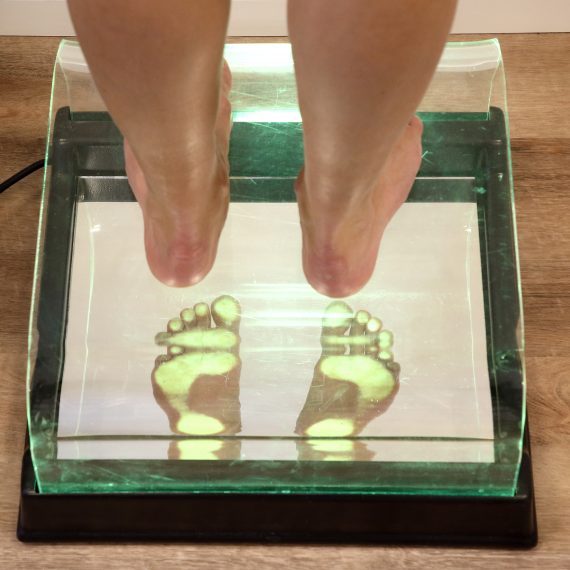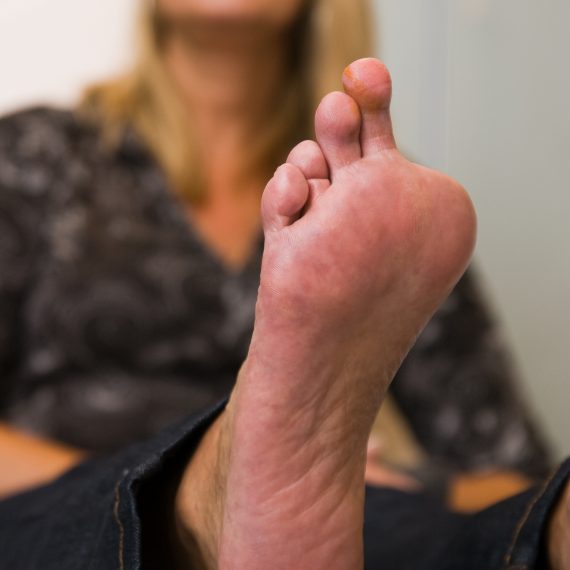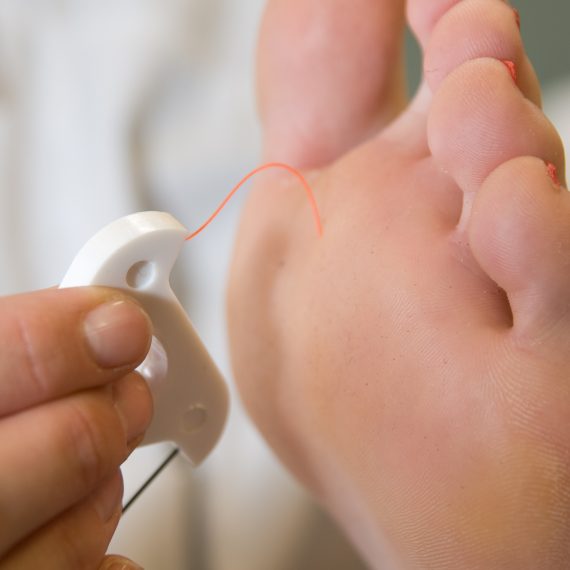 Kanker
Chemotherapie maakt niet alleen de verkeerde cellen stuk, ook de gezonde cellen moeten eraan geloven. Dat zorgt er onder meer voor dat wondjes minder snel genezen, zenuwweefsel aangetast wordt en dat de celdeling trager is dan normaal.
Veelvoorkomende klachten aan de voet zijn:
Infecties aan de nagels of huid met een vertraagd herstel.
Hand- en voetensyndroom; pijn, zwelling, droge huid, rode verkleuring, jeukende handen en voeten (vaak met een strakke huid) waar blaren op kunnen zitten. De nagel kan veranderen en sneller afbrokkelen of verkalken.
Neuropathie; beschadiging van de zenuwen. Klachten variëren van een overgevoeligheid die zich kan uiten in hevige pijn, tot een kiespijngevoel of scherpe pijnscheuten. Ook kan er sprake zijn van een ongevoeligheid. Cliënten geven vaak aan het gevoel te hebben dat er mieren over de voeten en onderbenen kruipen of dat ze op watten lopen.
Specialistische pedicures en wij behandelen en geven advies hoe jij je voeten zelf goed kunt verzorgen.